MITRAL STENOSIS (MS)
MITRAL STENOSIS (MS)
is a topic covered in the
Harrison's Manual of Medicine
.
To view the entire topic, please log in or purchase a subscription.
Harrison's Manual of Medicine 20th edition provides 600+ internal medicine topics in a rapid-access format. Download Harrison's App to iPhone, iPad, and Android smartphone and tablet. Explore these free sample topics: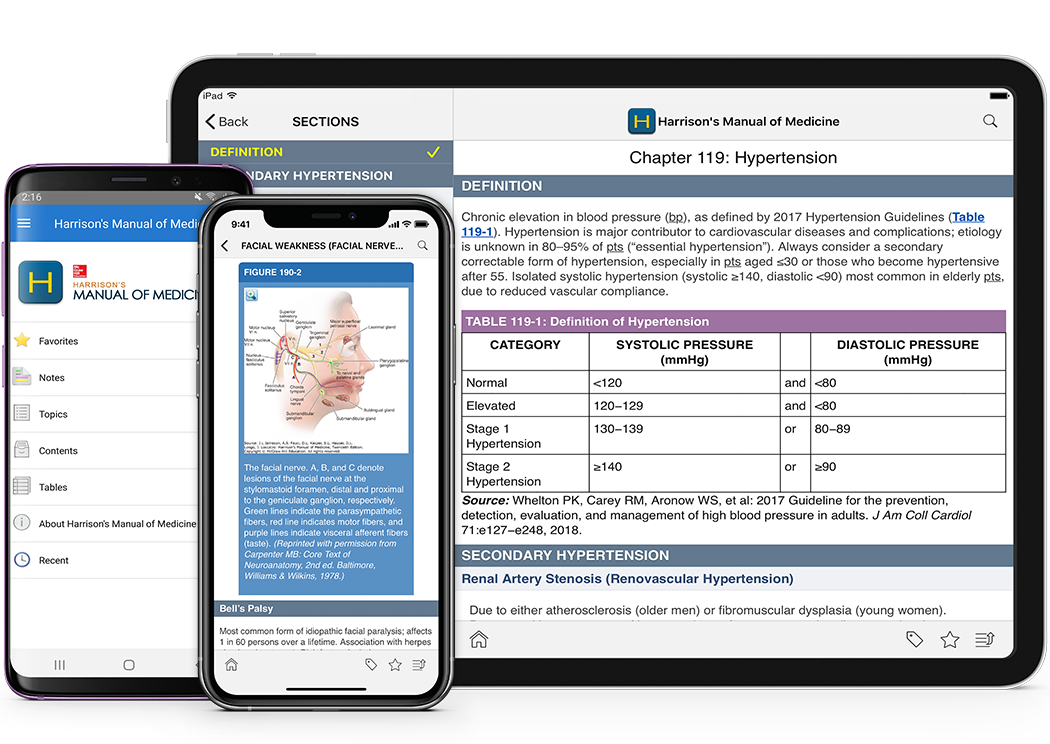 -- The first section of this topic is shown below --
ETIOLOGY
Most commonly rheumatic, though history of acute rheumatic fever is now uncommon; rare causes include congenital MS and severe calcification of the mitral annulus with extension onto the leaflets.
-- To view the remaining sections of this topic, please log in or purchase a subscription --