PARVOVIRUS INFECTION
PARVOVIRUS INFECTION
is a topic covered in the
Harrison's Manual of Medicine
.
To view the entire topic, please log in or purchase a subscription.
Harrison's Manual of Medicine 20th edition provides 600+ internal medicine topics in a rapid-access format. Download Harrison's App to iPhone, iPad, and Android smartphone and tablet. Explore these free sample topics: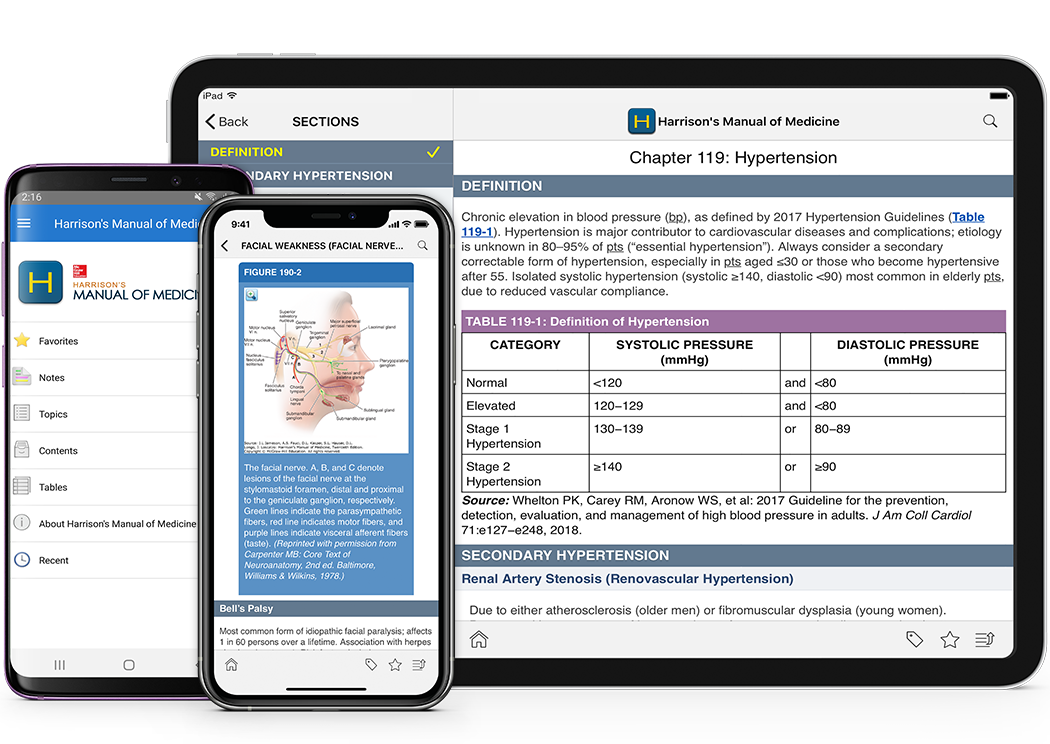 -- The first section of this topic is shown below --
MICROBIOLOGY
Parvovirus B19 (B19V), a nonenveloped single-stranded DNA virus of the family Parvoviridae, is the only member of this family shown definitively to cause significant human disease.
-- To view the remaining sections of this topic, please log in or purchase a subscription --